Message from MIYAGI Satoshi
We at Shizuoka Performing Arts Centre realize there are lots of people who really need theatre.

Some might say we need it to enrich our lives, and some might feel like dried-out plants in need of water without theatre in their lives.

For such people and more, theatre can provide both mental and spiritual nourishment, and because of that we have always believed we must present performances even if only for one person who needs them. So now, with people isolated from others in this critical situation, we believe theatre performances are more important than ever.

Despite this, SPAC has decided to cancel our World Theatre Festival Shizuoka 2020, and also its production of "Antigone".

At first, when it was clear that the invited foreign artists would be unable to come to Shizuoka in May due to COVID-19, we tried to retain the scheduled performances of both SPAC's own programs — "Mary Poppins with her Upside-down Umbrella" and "Antigone." Now, however, we have decided to cancel those as well due to the risk posed to everyone involved in staging the productions and, ultimately, to our audiences.

Fundamentally, theatre is an art form created through people interacting directly. That's why, once theatre creators or actors are unable to come together in a rehearsal space, it's as if they have been uprooted and left without mental nourishment or water for their souls.

However, it's not just SPAC members left adrift, but of course our audiences, too, as all Golden Week's sparkling programs are now called off.

Faced with this, we are resolved and determined to come up with a new way of surviving without live theatre, even though actors are confined at home and unable to gather in rehearsal rooms.

So exactly what can we do to keep all our hopes high and maintain our links with friends, colleagues and followers at home and worldwide?

We promise you we will find something through which we can look on the bright side of life through theatre — something to maintain our enthusiasm and strengthen our sense of solidarity as theatre lovers wherever we are.

MIYAGI Satoshi
SPAC General Artistic Director
3 April, 2020
"Tolerance and Theatre" 2020.2.14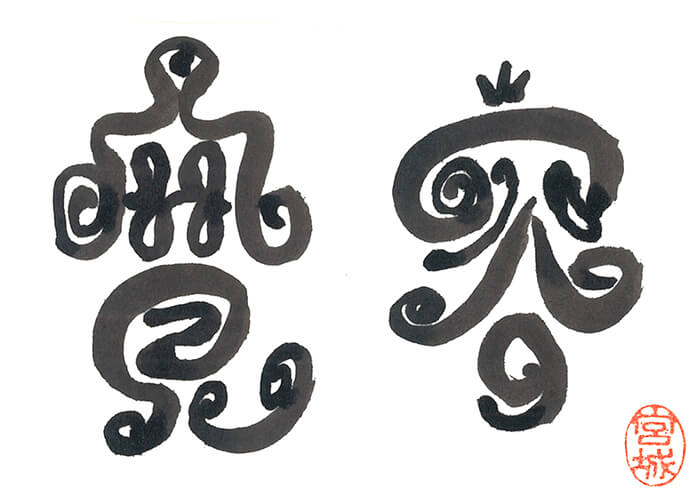 Tolerance and Theatre

MIYAGI Satoshi
As the Tokyo Olympics and Paralympics draw near, I worry about one thing in particular. It is that intolerance may rapidly reappear in our society after those unifying Games are over, as attacks resume against people whose values run contrary to those of the majority.

I say that as someone who hardly dared to expect that the opposite of intolerance, tolerance of "diversity," would become as evident in Japan as it now is. I'm sure the Paralympics' diffusion, and elevation, of difference in recent years has helped to popularize the concept of "diversity." And paradoxically, so too have those voices opposing or criticizing it, who have played a part in fueling debate over the issue.

In these circumstances, what most concerns me is that not many people have actually become happier due to Japan's newfound embrace of diversity. This is despite few being willing to openly resist diversity's growing moral approval in society, or the mass media's emphasis on it as a force for good.

Instead, I sense that many citizens feel their concerns are being overlooked compared with those of people in the limelight of the diversity movement. By this I don't mean the ones feeling overlooked will start bullying the handicapped or minorities once the Games are over, because I think most Japanese these days would hesitate to complain about or persecute such people — even though they themselves may feel they are sinking into obscurity in society.

But if those who feel overlooked switched their target to the rich and powerful, I'm afraid they would not hesitate to attack them. What you might call their "diversity conscience" would not apply to those perceived winners in society.

So someone who feels denied their own rightful recognition may come to regard people with lots of media exposure, for instance, as their enemies — even though they are a tiny minority of the population.

It seems that the reduction of average people's income over recent decades, and the rise in so-called "working poor," is a widespread phenomenon in developed countries. Of course I would like to see a redistribution of wealth away from super-high earners — but this won't happen any time soon. Hence such changes aren't going to settle the discontent of those who feel passed over in today's society.

Consequently, as a first step I believe we could try to address this problem at a local area level before seeking to resolve it nationally. As any redistribution of income will only happen from the center out, in each region and locality we can at least direct our energies toward a redistribution of happiness. After all, it's not just money that makes people happy, but also other factors. For instance, if a person feels they have become poorer than before, they may be negative about the arrival of a new baby. But if someone is happier than before, and enjoying their life more than before, they would likely welcome the birth of a new family member.

At a local level, if there is a fair provision of opportunities to feel happy — meaning the same chances for rich and poor alike — then tolerance will overcome intolerance. As a result, many people may think about moving to such amenable and liberal places, while young couples would eye them positively as places to bring up children.

I strongly believe theatre has an important part to play in this redistribution of happiness through society
MIYAGI Satoshi (General Artistic Director of SPAC)
MIYAGI Satoshi
Born in Tokyo in 1959, after studying aesthetics at Tokyo University under ODASHIMA Yushi, WATANABE Moriaki and HIDAKA Hachiro, he founded the KU NA' UKA theater company in 1990 and soon began staging plays overseas as well as in Japan. As a result, MIYAGI's work — in which he often fuses contemporary textual interpretations with physical techniques and patterns of Asian theatre — has long been acclaimed both at home and far beyond. Indeed, in 2004 he received the 3rd Asahi Performing Arts Award, and the next year the 2nd Asahi Beer Art Award.
Since taking up his position with SPAC in April 2007, MIYAGI has staged many of his own works — including "Medea", the Hindu epic "Mahabharata", and "Peer Gynt" — and has invited artists from abroad to present pieces casting a keen eye on the modern world as they see it. In line with his aim to make theatre "a window to the world," he has also started a new SPAC-based project aimed at the youth of Shizuoka.
In 2014, MIYAGI was invited to the Festival d'Avignon, where he received excellent reviews for his open-air version of the Hindu epic "Mahabharata" staged in La Carrière de Bourbon. Following that landmark achievement, the festival extended the honor of inviting MIYAGI to present a Buddhist interpretation he created of the ancient Greek mythological tragedy "Antigone" as its super-prestigious opening program for 2017. On that occasion, which was the first time an Asian play had ever been selected to launch the festival, MIYAGI's exalted "stage" was the open-air Cour d'honneur du Palais des papes (the Honor Court of the Palace of Popes). By the play's end, those towering medieval stone walls were ringing out with long and splendid standing ovations welcoming the work's director and creator along with SPAC's actors and staff — while more than 60 European media all gave great reviews.
In 2018, he received the 68th Minister of Education, Culture, Sports, Science and Technology's Art Encouragement Prize of Drama. Also he recieved "Chevalier de l'Ordre des Arts et des Lettres" from the Ministry of Culture of France in 2018.
World Theatre Festival Shizuoka
Shizuoka Performing Arts Center (SPAC) will hold its annual World Theatre Festival Shizuoka 2020 from 25 April to 6 May, coinciding as usual with the national Golden Week holiday. In line with its slogan of "Fujinokuni (The Mt. Fuji region) and the world are connected through the performing arts," SPAC will introduce a wide range of cutting-edge theatre programs from Japan and abroad at venues in Shizuoka City and the surrounding, wonderfully scenic area. In addition, this festival also features STRANGE SEED, which is to be held from May 2 to 5 May, comprising a wide range of fringe arts events being held around the city in cooperation with Shizuoka City's major project ON STAGE SHIZUOKA. Meanwhile, in the popular nedoco Project for Everyone, guest accommodation facilities run by volunteers will again be open during the festival period. In a nutshell, SPAC aims to present a joyous and inspiring the festival that remains deeply rooted in its home region of Shizuoka while also connecting to the wider world through theatre.
What is SPAC? Shizuoka Performing Arts Center
SPAC was founded in 1995 by the Shizuoka prefectural government and commenced its full-fledged activities in 1997 under the direction of SUZUKI Tadashi, its first General Artistic Director. As a pioneer of publicly funded performing-arts organizations in Japan, SPAC retains its own staff of actors, technical and production staff, who are based at its own venues and facilities. The mission of SPAC is not only to create original pieces, but also to invite progressive artistic companies and creators to Shizuoka and to develop human resources seeking expression through the performing arts. Since April 2007, when he was appointed as the General Artistic Director, MIYAGI Satoshi has led SPAC in a buoyant new phase of development and expansion.
Staff
| | |
| --- | --- |
| General Artistic Director | MIYAGI Satoshi |
| Executive Director | USAMI Minoru |
| Managing Director | NARUSHIMA Yoko |
| | |
| --- | --- |
| Production Section | OISHI Takako (Section Manager), TANJI Haru (Vice Section Manager), NAKAMURA Yuki, TAKABAYASHI Rie, NAKANO Sakiko, NAKAO Eiji, YONEYAMA Junichi, UCHIDA Toshiko, SAKAMOTO Ayako, YUKIOKA Jun, KAJITANI Satoshi, KEIMI Aoi, FUSE Tomonori, NISHIMURA Ai, KUGA Haruko, MIYAKAWA Eri, IRIE Kyohei, KITAHORI Ruka, KAWAGUCHI Mio,SUZUKI Tatumi, KUREBAYASI Masako |
| | |
| --- | --- |
| Creative / Technical Section | MURAMATSU Atsushi (Section Manager / Technical Director) |
| Staging | UCHINO Akiko (Chief), YAMADA Takahiro, FURUYA Kazumi,HARAIKAWA Yukio, YAMAZAKI Kaoru, SUGIYAMA Yuri,OGAWA Tetsurou, MORIBE Rio, TSUCHIYA Katsunori |
| Lighting | HIGUCHI Masayuki (Chief), KOBAYAKAWA Hiroya, HANAWA Yuuki, MORITA Honoka,MIZUNO Hikaru |
| Sound | MIGITA Soichiro (Chief), SAWADA Yukino,HAYASHI Tetsuya, TAKESHIMA Chisato, OTSUKI Minori |
| Scenery | FUKASAWA Eri (Chief), SATO Yosuke, WATANABE Hiroki, YOSHIDA Yuna |
| Costume | KOMAI Yumiko (Chief), SEI Chigusa, SATO Rise, YAMAMOTO Kana, MAKINO Saho |
| | |
| --- | --- |
| Literary Section | OSAWA Masachi, OOKA Jun, YOKOYAMA Yoshiji |
| | |
| --- | --- |
| Managing Bureau | ODA Masuhide, OZAWA Yumiko, OISHI Naoki, ITO Yusuke,SAKATA Sadami, MURATA Miyuki, YAMAOKA Hitomi |
| | |
| --- | --- |
| Supporting Member | SPAC theatre crew |
| | |
| --- | --- |
| Public Relations | |
| Art Director | TACHIKAWA Eisuke (NOSIGNER) |
| Photo | HIOKI Masami |
| Writing | SAKA Kiyokazu |
| Translation | TANAKA Nobuko |
| Website | Media Mix Shizuoka Co., Ltd. |
| Video | Freeriding |
Contact
SPAC – Shizuoka Performing Arts Center
2-3-1 Higashishizuoka, Suruga-ku Shizuoka City, Shizuoka 422-8019
Tel: +81-54-203-5730 Fax: +81-54-203-5732
E-mail:mail@spac.or.jp
[World Theatre Festival Shizuoka 2020]
Organized by Shizuoka Performing Arts Center (SPAC)
Supported by the Agency for Cultural Affairs Government of Japan in the fiscal 2019
Approved by Fujinokuni Arts Festival
[Open-air Performing Arts Festival under Mt. Fuji 2020]
Organized by the Committee of the Open-air Performing Arts Festival under Mt. Fuji
Cosponsored by Shizuoka City